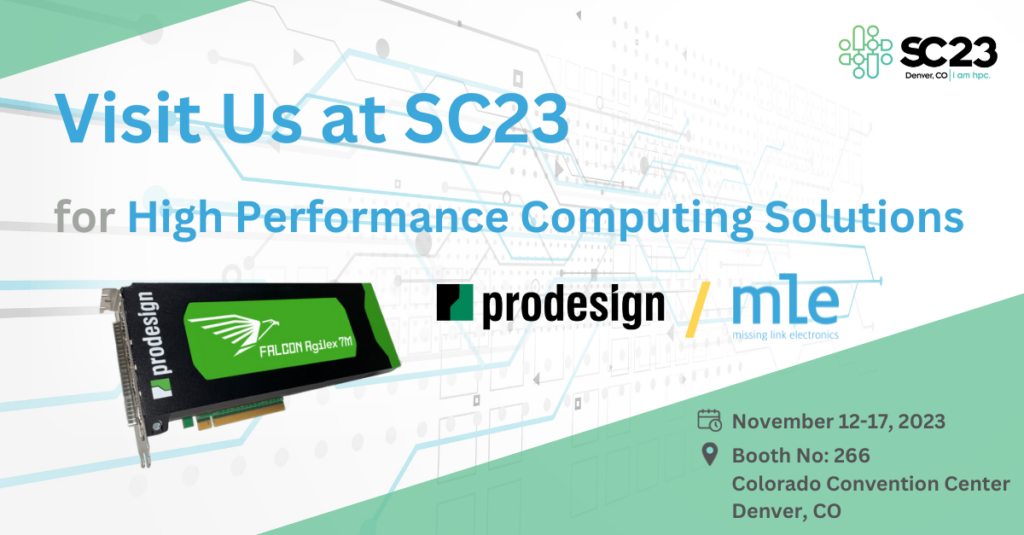 Partner ProDesign and MLE will showcase the latest FPGA-based High-Performance Compute solutions at Super Computing Conference SC23. 
To address the acceleration needs of Disaggregated Computational Storage or At-Speed In-Network Processing, the featured solutions integrate MLE's FPGA-based networking and storage accelerators with the latest ProDesign's FALCON Agilex® 7 M Acceleration Card (based on Intel® Agilex® 7 FPGA), supporting up to 3x 400 GbE.
Also featured will be a Reliable, Rapid Request-Response Protocol (RRRRP) based on the Homa protocol from Stanford University professor John Ousterhout.
Date: November 12-17, 2023
Location: Colorado Convention Center, Denver, CO
Booth: #266
Join us at SC23 to learn about the latest technology and applications with high performance computing!