Products Availability Matrix by FPGA Vendors
MLE develops a close partnership with the key FPGA vendors and support a wide range of FPGA devices from AMD, Intel and Microchip for custom IP core design. The tables below high-light MLE Product Support as of April, 2023:
Legend

v

Fully supported

v

Supported with restrictions

v

Supported, in development

!

Support on Product Roadmap

 

Not Applicable / no supported
IP Core Availability for AMD Devices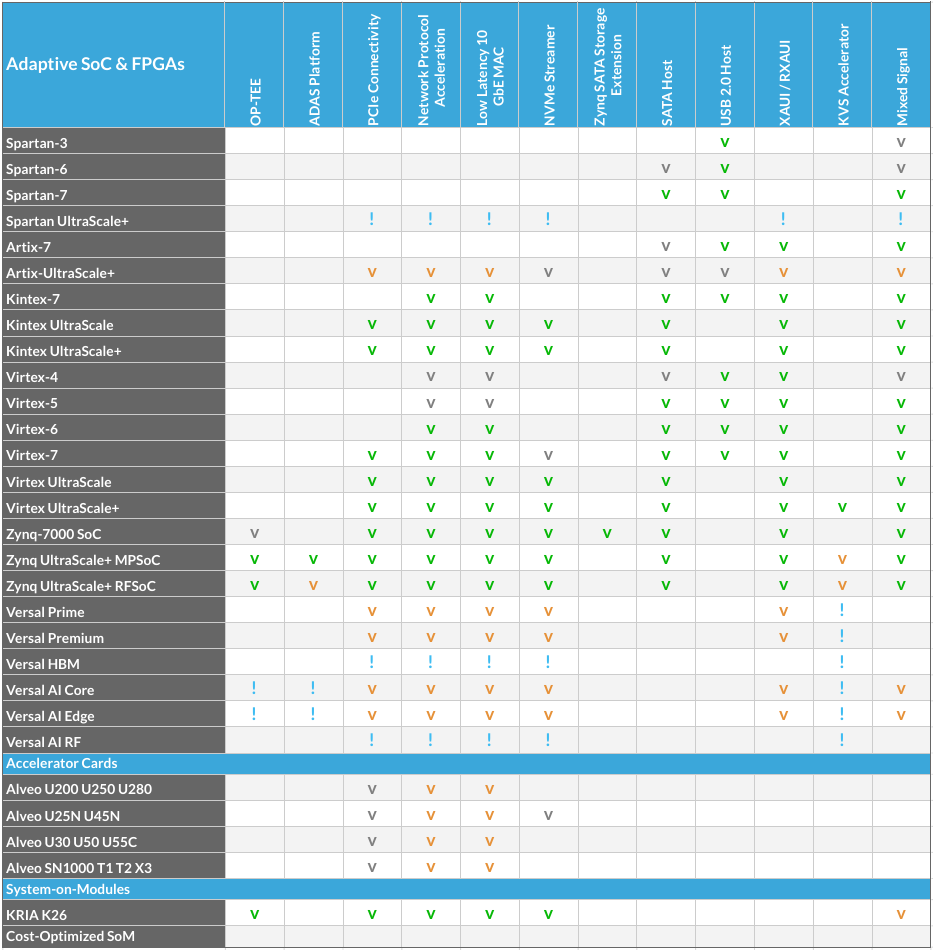 IP Core Availability for Intel FPGAs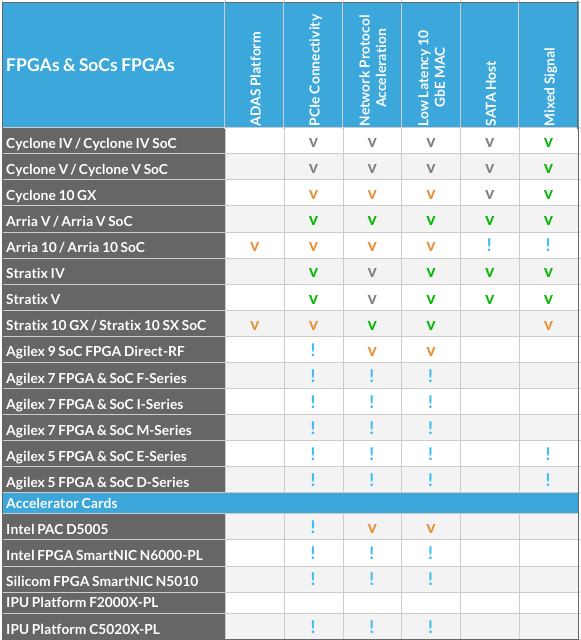 IP Core Availability for Microchip FPGAs

Looking for a specific FPGA for IP Core Design Service?