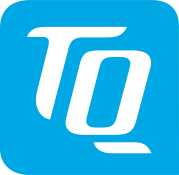 TQ-Systems wireless HD-video interface enables you to transmit uncompressed full HD-Video data up to 1080p60 using license free 5 GHz band and without line of sight.
TQ-Systems' technology creates a radio standard that achieves the outstanding video quality of the HDMIT and 3G-SDI used on cable – without video delay (lip syncing) and with low energy consumption. [http://www.modul-number-one.de/modul-no-1.html]
"MLE supported us in getting the maximum out of the selected FPGA device, including timing-closure at HD-SDI speeds. Their anti-jitter solution could be added to the target design, which allows us to reduce the BoM while delivering signal quality according to SMPTE standards." says Harald Kaderabek, Head of R&D at TQ-Systems Durach.
TQ-Systems Durach GmbH, formerly known as SRI Radio Systems GmbH, is part of the TQ-Group, a group of companies which provides extensive system services right from the idea to the finished product.